Cecilia Capuano King, DPM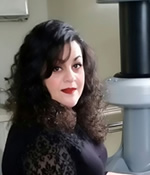 Dr. Capuano King grew up in Commack and attended Commack North High School. She attended SUNY Albany for her undergraduate studies, and graduated with a degree in Biology in 1992. Dr. Capuano King went on to attend the Pennsylvania College of Podiatric Medicine where she graduated in 1997. After graduation, Dr. Capuano King completed her two year medical and surgical residency at the VA Hospital in Brooklyn.
Dr. Capuano King serves both the Commack and Oyster Bay offices. Dr. Capuano King is the proud mother of her daughter, Angelina and her son Vincent. When not treating patients, Dr. Capuano King enjoys taking her children to the park, gardening, playing mahjong and spending time with family and friends.